at APEX-MD INTEGRATED HOLISTIC WELLNESS CENTER
TRANSFORM YOUR SKIN using Facial-Infusion, Medi-Infusion , Medi-Facial, or Microcurrent Therapy by TAMA BLUE ONYX at APEX-MD!
If you're interested in a holistic, results driven medical skin care line, we would be happy to help you! Even out your skin tone and say bye-bye to pigmentation with Osmosis MD skin care products. All treatments are customized to your skin's specific needs. Acne (teen and adult), Rosacea, Psoriasis, sensitive/reactive and aging/dry skin have all been successfully treated with Osmosis products after performing a thorough evaluation with a 3D skin analysis.
Our master esthetician and Osmosis Educator will help you transform your skin towards a better you in a holistic manner without any chemical peels or burns and provide you with instant gratification. Issues on the skin's surface are often the result of problems deeper in the skin or from imbalances in the body. Osmosis MD has the most powerful research proven collagen stimulators in the world. Osmosis MD has the most comprehensive approach to invigorate immune repair. Osmosis MD restores the epidermal barrier and its turnover from the inside out.
The SkinMedica® aesthetic product line is based on the science of the skin's own healing abilities. As skin ages, elasticity decreases, lines appear and overall appearance is diminished. To counteract the effects of time, our skin care products contain restorative ingredients that work below the skin's surface to regenerate the health of the skin.
Skinmedica products use scientifically proven recovery compounds, including essential ingredients ranging from vitamins C and E to retinol. The patented blend of growth factors, soluble collagen, antioxidants and matrix proteins are what make Skinmedica such an unbelievable product. Skinmedica reduces fine lines, fades age spots and discoloration, and improves the texture and elasticity of your skin.
This TNS Essential Serum is an unparalleled anti-aging serum and the first to combine the benefits of the patented growth factor serum, TNS Recovery Complex®, with antioxidants, peptides and other anti-aging ingredients used to regenerate your skin.*
All-in-one anti-aging product*
Improves the appearance of fine lines and wrinkles*
Improves the overall tone and texture of your skin*
Seven antioxidants that go beyond fighting free radical damage*
Specialty ingredients that plump and brighten the skin*
Medical Grade Peels
Professional Peels
Administered by a skin care professional, our full range of superficial peels can help your complexion appear more uniform and renewed—diminishing the appearance of fine lines, wrinkles, and roughness.
Start Saving with Brilliant Distinctions®
The rewards program that helps you save on SkinMedica® and select Allergan products and services.
Real results come from an inside out approach! Come see and experience yourself. Email us at holisticwellness@apex-md.com or call us at (804)273-1066, and Schedule Consultation with us. For more information, please visit our Wellness Services blog.
We accept ALL major health insurance plans or you can use your FSA/HSA account. To Finance Apex-MD's Holistic Wellness Procedures – Click here to apply for patient financing through CareCredit. Or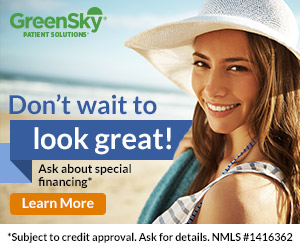 You can use other payment options:

Our wellness system is a program designed to optimize the skin and body's rejuvenation process. We holistically take aim at the origin of imbalances to impart real change. Using a multi-tiered approach we partner with the skin to remodel and heal without causing inflammation.
Essential Requests
Treatment Serums
Designed to thicken the dermis and infuse the dermal layer for healthier skin. Vitamin A Serum Antioxidant Serum
Infuse Growth Factors to further promote healing and youthful skin. Growth Factor Serum – StemFactor
Boost your collagen production and repair DNA with a powerful acting Vitamin C serum. Cellular Repair Serum - Catalyst
Powder Blends
Increase the amount of correction in your treatment by adding one of these potent powder blends.
Anti-Aging Acne Vitamin C Lightening Calming Skin Nutrition
Powder Actives
Looking to boost your results? Ask your Esthetician to add one of these Boosters to your treatment for faster results! Stimulate Collagen - Retinaldehyde Reduce Scar Tissue - 1,3 Beta Glucan Luminous Glowing Skin - Niacinamide Boost Skin Hydration - L-Hyaluronic Acid Clear Acne & Dark Spots - Mandelic Acid Soothe and Calm Skin - Willow Herb
Eye Serums
Eye Serums Brighten the eye area and reduce puffiness with this emollient eye serum. Refresh Tighten and firm those fine lines and wrinkles while providing luxurious hydration. Refresh PM
Technology
Liposomal Delivery
Liposomal Delivery
Zinc Finger Technology
Zinc Finger Technology
Stem Cells and Fibroblasts
Stem Cells and Fibroblasts
Growth Factors
Growth Factors
Osmosis is one of the most scientifically advanced skincare lines available. This is not just because of our remarkable technology, but also the fact that our exclusive patented approach works in partnership with the skin.
One of the most critical aspects of the process of skin rejuvenation is picking the right target. Our ability to address the source of skin conditions is what sets us apart. This is where "holistic therapies rooted in science" was born. Osmosis treats the body as a whole because we understand the connection between the skin and other organs as well as immune system health. Our bodies operate as one unit and it is not efficient or effective to damage or interfere with one aspect of cellular health in order to make gains elsewhere.
ADD Tama to any Dermal Therapy or use as stand alone treatment
Rebuild and Strengthen Facial Muscles
Alternative to Micro Needling
Reduce Fine Lines And Wrinkles
Define Cheek Bones and Jaw Line
Improve Elasticity and Skin Tone
What is the Blue Onyx?
The human body relies on the continuous flow of electromagnetic signals in order to function. Without electricity and magnetism – the realm in which the visible universe resides – life cannot be sustained. The nervous system can be likened to a complex electrical network with multitudes of inputs and outputs.Although there are differences between how the nerves transmit electricity versus copper wires used in electrical circuits, the basic premise is the same: a command is initiated from a central location (the brain), it is translated into an electrical signal travelling down the neural pathways (spinal cord), and it arrives at a destination to perform the desired task (e.g. contract a muscle). Unlike man-made electrical circuits, the human body transmits signals utilizing both electrons and chemicals. Each electrical pathway has a number of junctions in which electrical current is translated into chemical transmission, and then back to electron transmission. As we age, neurochemical transmitters and receptors deteriorate and do not perform as efficiently. The consequences are both internal and external (organ functions are reduced, visible signs of aging become apparent, etc.).
Electricity also works at a different level within each individual cell. Ions such as Sodium, Potassium, Chlorine, and Calcium play a crucial role in keeping cells alive. The concentration of these ions inside and outside each cell results in an electric charge called "membrane potential," referring to the voltage potential across the cell membrane. Each cell is essentially like a miniature battery that typically maintains 70 millivolts of electricity.
There is a special group of cells (nerve cells) that are capable of "transmitting" the membrane potential to adjacent cells, thus providing the mechanism for propagating the electrical signal from one end of the nerve to the other. This phenomenon is called "action potential." Action potentials are due to rapid exchange between intracellular and extracellular ions, while the voltage potential in each nerve cell affects the neighboring cell. All cell membranes have multiple channels or gates that allow the flow of ions in and out of the cell. As we age, the ionic transport across cell membrane diminishes, and this in turn affects one's health.
TAMA's Blue Onyx produces subtle levels of electromagnetic waves that reside on the surface of the skin. The energy field around the probe tips normalizes the magnetic distribution around each cell, facilitating a better ionic exchange that may have become disrupted due to aging. The goal is to allow the body to heal itself and find its optimum balance, similar to the effects produced by massaging the tissue, but more accurate.
Blue Onyx Quad Mode Quad Pro™
Blue Onyx™ is the foundation of all TAMA devices, with the tablet that guides you through every step of the facial treatment. The TAMA Profile™ app automatically adjusts intensity and modality while timing the process to deliver a successful treatment. The Flow feedback sensor, a novel feedback circuit that measures tissue abnormalities, informs you when treatment is accepted by the body.
Blue Onyx Plus™ adds an additional port for the use of Electro-Magnetic Pads™ (EMP) and a set of Massage Pro™ conductive gloves to help deliver more concentrated treatments for trouble areas. You can now treat another area with pads or gloves, while using probes, to achieve a better lift and more contoured facial treatment.
Blue Onyx Quad Mode Quad Pro™ has all the exciting advantages of Blue Onyx Plus™, with a second EMP/Massage Pro port that offers the ability to perform hands-free treatments, achieving the ultimate facial in a fraction of the time. Additionally, Quad Mode offers the Blue Modality™: the only non-invasive product penetration, without compromising the dermal layer.
Firm And Hydrate
Focus on increasing skin's natural defenses. Recover from environmental damage caused by exposure to the elements. Recommended: Aging/Mature or Dry Skin - 80 minutes
Why TAMA?
Video Gallery
3D Skin Care Analysis Photo Gallery
Tama Research Before And After Photos