Skin Care at New Woman Lounge and Integrated Aesthetics Center
Transform your skin at the New Woman Lounge!
The New Woman Lounge and Integrated Aesthetics Center at Apex MD is designed to offer the latest in aesthetics treatments in an environment staffed by some of the region's best medical professionals. The practice is a valued resource to men and women from Richmond, Henrico, Glen Allen, Goochland, Chesterfield, and surrounding areas around Richmond.
As a branch of Apex MD Primary Care and Holistic Wellness, the aesthetic center is committed to providing the same attention to detail and focus on health and wellness. The decision to offer aesthetics services was based on the belief that looking your best translates to feeling your best. Our practice is committed to make you feel good, look good and live well.
The Center has recruited some of the most highly sought after medical, aesthetics, and administrative staff in the region. Dr. Rumki Banerjee is a Family Practice Physician with special training in PRP- facials and hair loss, CoolSculpting and advanced injectables and fillers. Our Esthetic center director is a licensed aesthetician and medical skin consultant with extensive experience in laser skin rejuvenation, facials, peels, microneedling, and dermaplaning. She brings a wealth of knowledge to the aesthetics division with extensive experience in skin care.
We offer a wide range of the latest aesthetics treatments from laser hair removal and chemical peels to injectable treatments like Botox®, dermal fillers and Kybella®, providing options to improve virtually every aesthetic need. At your first consultation, you will receive a comprehensive skin care analysis by our Medical Skin Consultant and Licensed Aesthetician. Your skin will be evaluated for its quality, smoothness, pigmentation, and fine wrinkles followed by an imaging analysis using our 3D Pear technology. Our consultant will use these microscopic details to set up an optimal treatment regimen including home care to keep your skin looking healthy and glowing.
Team members are dedicated to ongoing training and education, and routinely pursue opportunities to expand their skills and knowledge. The practice uses the latest laser and aesthetics technology to perform all services.
Real results come from an inside out approach! Come see and experience yourself.
Email us at holisticwellness@apex-md.com or call us at (804)273-1066. For more information, please visit our Wellness Services blog.
We accept ALL major health insurance plans or you can use your FSA/HSA account. To Finance Apex-MD's Holistic Wellness Procedures – Click here to apply for patient financing through CareCredit. Or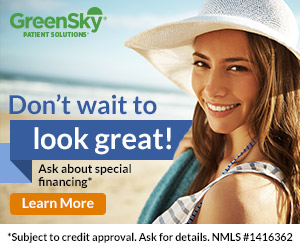 You can use other payment options:

3D Skin Care Analysis Photo Gallery
Tama Research Before And After Photos