Does double chin bother you? Looking desperately to do away with it? Then, head to the New Woman Lounge and Integrated Aesthetics Center of Apex MD, located in Richmond, VA.
A synopsis of Kybella
Effective in treating submental fat in your chin area (Double Chin)
Approved by the U.S. Food and Drug Administration (FDA) since 2015
Less painful when compared with other treatments
We offer Kybella as an answer for your double chin problems. Kybella is the prescription medicine recommended to enhance the looks of your chin that is affected by submental fat.
Kybella before and after
Want to know if Kybella treatment is really effective? Just browse through these, kybella before and after representations. You can clearly see how the chin was looking before we commenced our treatment and how it looks now after our treatment.
In the first picture, you can clearly see the submental fat, spoiling the looks of the patient and in the second picture, you got to see how kybella treatment has entirely changed the looks of the person a after undergoing the treatment.
Kybella Treatment
Firstly , it would be worthy to note that Kybella treatment is the only injectable treatment with the FDA Approval. The treatment got FDA's nod in the year 2015.This cosmetic treatment destroys the fat cells in your treatment area under the chin. Kybella is simple, less-painful and effective for treating submental fat.
Kybella injections
A synthesised deoxycholic acid is used in Kybella injections. These injections are non-surgical. The number of injections required will depend on your skin condition. The injected deoxycholic acid destroys the fat cells in the submental area and prevents the cells from accumulating fat further.
Who can go for Kybella
Any adult aged 18 years and above with submental fat beneath the chin can go for the treatment without hesitation. You cant avail Kybella treatment in the below scenarios
If you have undergone or going to have a facial surgery
When you are pregnant or nursing your child
If you face difficulty in swallowing
When you suffer from infection or a medical ailment within the proposed injection area
Side-effects of Kybella
Kybella treatment has very minimal side effects and they wane very soon. It is not that the side effects are very sure to occur, there might be or might not be any side effects. Also note that, the side effects and the downtime differs in each person. Some of the generally experieced side-effects of Kybella in the injected area are
Pain
Bruises
Swelling
Numbness
Redness
You can always discuss with us about your side-effects, we would be very happy to clarify your doubts.
Is Kybella Affordable?
Kybella treatment is affordable as it costs only around 1200 USD to 1800 USD. Factors like severity, number of treatments, etc. determine the cost of the treatment. Each sitting of treatment may take 20 to 30 minutes maximum.
Kybella treatment at ApexMD
So we know that, you are now thinking, where kybella treatment near me and kybella injections near me are available. The answer is, New Woman Lounge and Integrated Aesthetics Center at Apex MD in Richmond VA. Please visit us and put an end to your double chin problems.
Are you bothered by fullness under your chin that won't subside even with your best diet and exercise efforts? If so, the team at New Woman Lounge as part of Apex MD Integrated Aesthetics center offer a treatment option called Kybella®. This injectable aesthetic treatment option literally melts away fat cells to refine the profile of your chin and neck area. Book an appointment today to learn more. You can set up your visiting us online using the simple scheduling tool or call the office directly.
The rewards program that helps you save on SkinMedica® and select Allergan products and services.
Real results come from an inside out approach! Come see and experience yourself. Email us at holisticwellness@apex-md.com or call us at (804)273-1066, and Schedule Consultation with us. For more information, please visit our Wellness Services blog.
We accept ALL major health insurance plans or you can use your FSA/HSA account. To Finance Apex-MD's Holistic Wellness Procedures – Click here to apply for patient financing through CareCredit. Or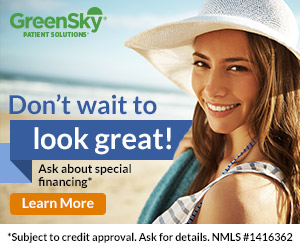 You can use other payment options:

Kybella is an FDA-approved treatment to reduce fat in the submental area, known as the area beneath your chin. Commonly known as a double chin, fat deposits in this area of your body are notoriously stubborn, and cannot be targeted through diet and exercise alone. Kybella was approved by the FDA in 2015, and clinical trials show the treatment to be safe and effective. When surveyed, more than 82% of respondents reported being satisfied with the improved appearance after treatment.
Kybella is formulated from synthetic deoxycholic acid. This molecule is found naturally in your body and works to break down fat cells in your food, allowing them to be absorbed and put to use in your body. Researchers found that a synthetic version of deoxycholic acid works the same way when introduced by injection near deposits of fat in the body. Kybella destroys the structural integrity of targeted fat cells, allowing your body to absorb and eliminate them. Once gone, those cells do not regenerate. Kybella creates permanent fat reduction in the area beneath your chin. It's important to note, however, that the fat cells that remain can expand if you gain a significant amount of weight, so this treatment option is best suited for men and women who are at a healthy and stable weight.
Kybella is administered via multiple injections, using a very thin sterile needle. These injections penetrate the layers of your skin but do not go deep into the next layer of tissue. The entire process takes less than 20 minutes. Most women and men report feeling only a series of minor pinches during the injections. However, if you have especially sensitive skin numbing cream can reduce discomfort during your treatment. You may experience a mild to moderate burning sensation for a couple of hours after your treatment. Over-the-counter pain medications can help. There will also be some swelling in the area under your chin for several days, and some have more swelling than others. Your practitioner determines how many treatments you need based on the amount of fat in the treatment area and how well your body responds to Kybella. Most reach optimal results after 3-5 treatments. Schedule an appointment today at Apex-MD to learn more about Kybella and decide if this treatment is right for you. Book online or call Apex-MD directly.