at APEX-MD INTEGRATED HOLISTIC WELLNESS CENTER
TRANSFORM YOUR SKIN using Facial-Infusion, Medi-Infusion , Medi-Facial, or Microcurrent Therapy by TAMA BLUE ONYX at APEX-MD!
If you're interested in a holistic, results driven medical skin care line, we would be happy to help you! Even out your skin tone and say bye-bye to pigmentation with Osmosis MD skin care products. All treatments are customized to your skin's specific needs. Acne (teen and adult), Rosacea, Psoriasis, sensitive/reactive and aging/dry skin have all been successfully treated with Osmosis products after performing a thorough evaluation with a 3D skin analysis.
Our master esthetician and Osmosis Educator will help you transform your skin towards a better you in a holistic manner without any chemical peels or burns and provide you with instant gratification. Issues on the skin's surface are often the result of problems deeper in the skin or from imbalances in the body. Osmosis MD has the most powerful research proven collagen stimulators in the world. Osmosis MD has the most comprehensive approach to invigorate immune repair. Osmosis MD restores the epidermal barrier and its turnover from the inside out.
The SkinMedica® aesthetic product line is based on the science of the skin's own healing abilities. As skin ages, elasticity decreases, lines appear and overall appearance is diminished. To counteract the effects of time, our skin care products contain restorative ingredients that work below the skin's surface to regenerate the health of the skin.
Skinmedica products use scientifically proven recovery compounds, including essential ingredients ranging from vitamins C and E to retinol. The patented blend of growth factors, soluble collagen, antioxidants and matrix proteins are what make Skinmedica such an unbelievable product. Skinmedica reduces fine lines, fades age spots and discoloration, and improves the texture and elasticity of your skin.
This TNS Essential Serum is an unparalleled anti-aging serum and the first to combine the benefits of the patented growth factor serum, TNS Recovery Complex®, with antioxidants, peptides and other anti-aging ingredients used to regenerate your skin.*
All-in-one anti-aging product*
Improves the appearance of fine lines and wrinkles*
Improves the overall tone and texture of your skin*
Seven antioxidants that go beyond fighting free radical damage*
Specialty ingredients that plump and brighten the skin*
Professional Peels
Administered by a skin care professional, our full range of superficial peels can help your complexion appear more uniform and renewed—diminishing the appearance of fine lines, wrinkles, and roughness.
Real results come from an inside out approach! Come see and experience yourself. Email us at holisticwellness@apex-md.com or call us at (804)273-1066, and Schedule Consultation with us. For more information, please visit our Wellness Services blog.
We accept ALL major health insurance plans or you can use your FSA/HSA account. To Finance Apex-MD's Holistic Wellness Procedures – Click here to apply for patient financing through CareCredit. Or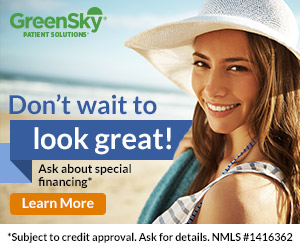 You can use other payment options:

3D Skin Care Analysis Photo Gallery
Tama Research Before And After Photos